CLIENT AND ASSIGNMENT
We have known Eddy and Will, the directors of The Lost Estate, since 2019 when they first approached us asking if we could help them with good quality waiting staff for their unique theatrical dining events in central London. Of course, we took up the challenge and soon became the solo staff agency for all their projects. The pandemic started and all was put on hold for a while until finally in August 2021 the shows resumed, and we got involved in an intensive assignment with shows running daily for the period of 6 months.
We were so delighted to be a part of this as every show of the Lost Estate is a unique, well thought through, immersive experience in a really authentic London venue with food and drinks especially designed to recreate the era depicted in a play, amazing live music and fantastic actors. Guests came very well prepared all dressed up and so excited. We provided waiters and waitresses for two shows – The Great Murder Mystery Show and The Great Christmas Feast – both equally magnificent.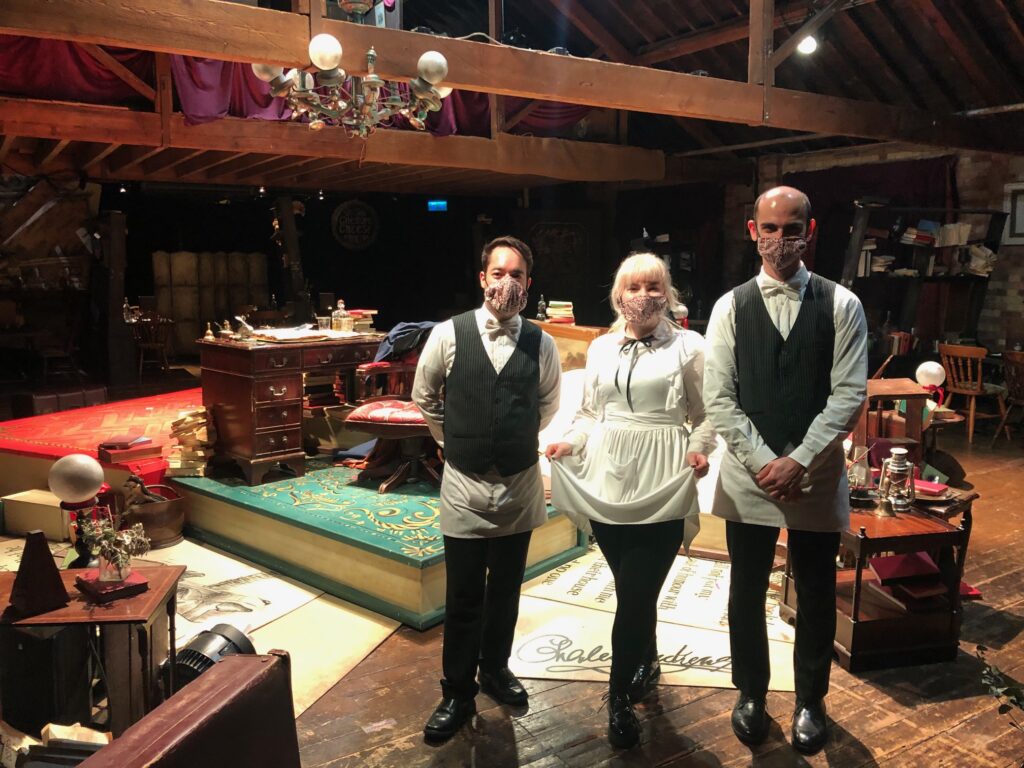 PREPARATION
Our hospitality staff attended two training sessions before each show to familiarize themselves with the venue set-up, run through the order of service, get fitted for uniform and even taste themed food and cocktails. It was all very helpful to ensure staff are on board with all the client's requirements and expectations.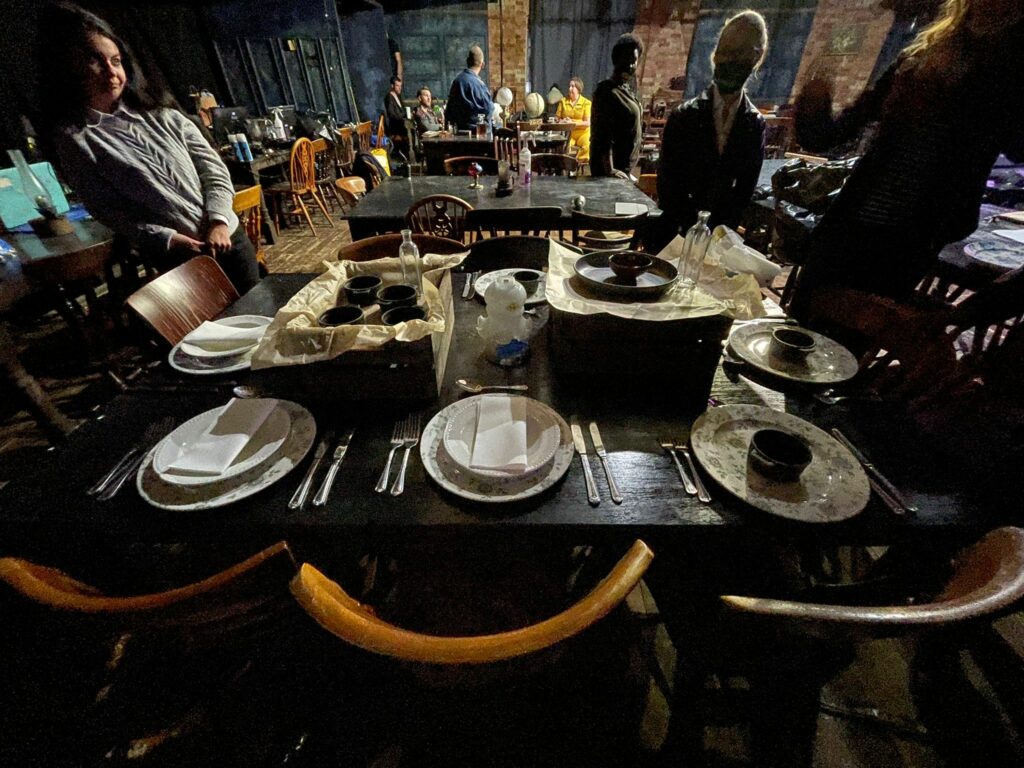 We can't say it was very easy right from the beginning, as like with all other major projects we faced some teething problems. But we believe our waiting staff sailed through it, overcoming little hiccups by communicating with the management team and providing their hospitality expertise on how to adjust the food service so it met the expected standard.
CHALLENGES
There were a few other challenges to deal with during the project.
Challenge 1 – stairs! The venue was spread over 2 floors with theatre area on the first and kitchen on the ground floor, which meant our waiters and waitresses had to go up and down the stairs constantly with their hands full. Imagine climbing 140 floors during a 5-hour shift!
Challenge 2 – limited service time. Food and drinks could only be served between show acts which meant the staff had to work very efficiently to be able to serve, top up drinks and clear within 30 to 40 minutes depending on a course.
Challenge 3 – the pandemic. We had to supply 8 waiting staff per show which ran daily Tuesday to Friday and twice a day during the weekends. Having such a commitment during the pandemic can be daunting but we were prepared for the worst scenarios such as short notice staff cancellations due to sickness, staff absence due to self-isolation, and always had some extra team members on a standby just in case.
SUCCESS
It feels like it was a marathon, but now that we've reached the finishing line, it's so rewarding! Both shows had a tremendous success, and we are looking forward to more work with this client in the future.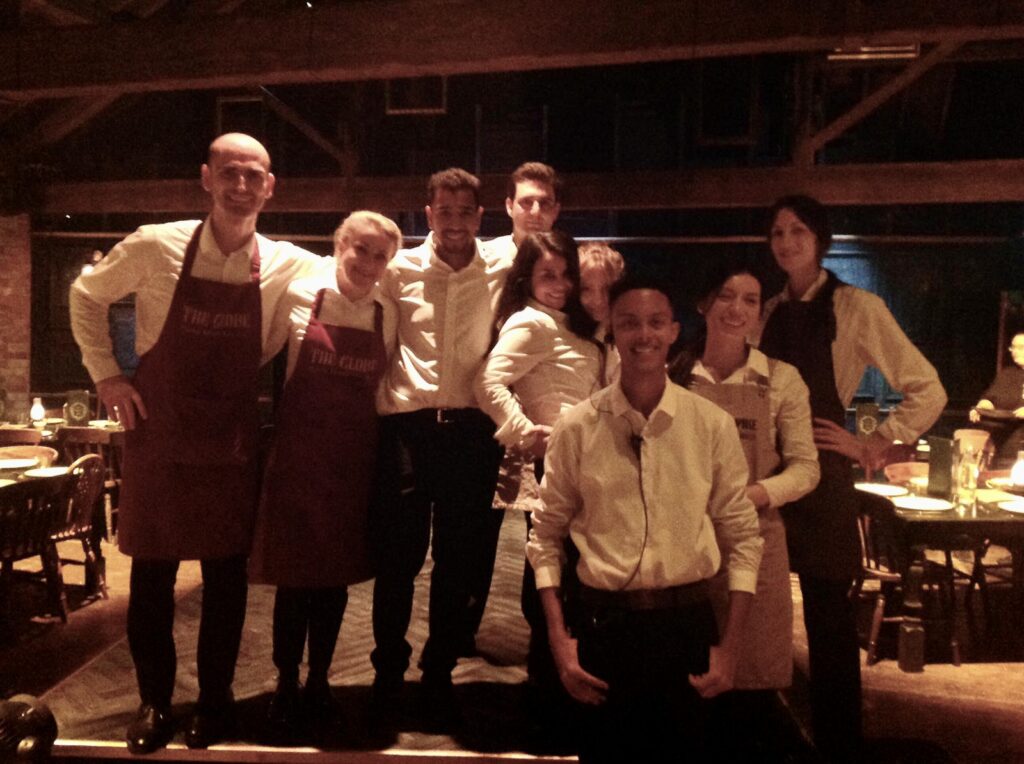 CLIENT'S REVIEW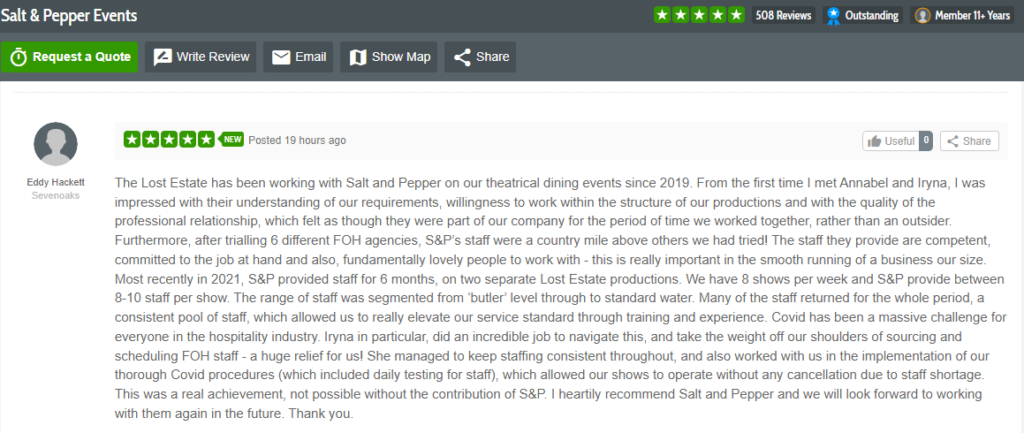 To see more reviews about our hospitality staff agency please visit FreeIndex or our Google page.