Thinking of organising a small or big event soon but the party planning process seems daunting? There are so many details to remember that it's understandable why you may feel overwhelmed. To simplify it all for you, we have compiled a party supply checklist together with some recommended London suppliers we have been using. Most likely you won't need everything on this list but use it as a guide when you do your party shopping.
Party Supply Checklist
Invitations:
Suitable and frequently used for more formal occasions like weddings and christenings.
Creating an event on Facebook is easy and quick. This kind of invitation works well for all friends' get-togethers and provides an interactive platform for discussions and photo sharing in preparation, during and after an event.
How to create an event on Facebook?
Sending email invitations to a guest list is widely used in corporate environments. MailChimp is a perfect tool you can use for this purpose.
Tableware:
Plates (savoury food, desserts), serving plates
Glassware
Cutlery/serving cutlery
Napkins
Tablecloth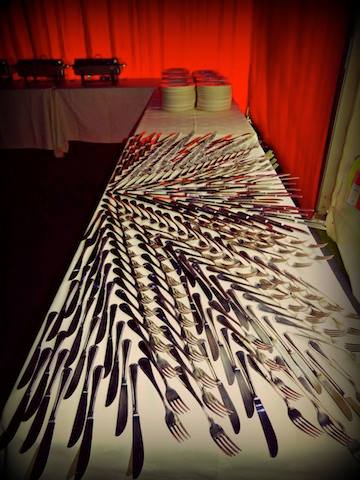 The first question you need to ask yourself here is whether you would like to use disposable glassware, plates and cutlery. That will mainly depend on the style of an event you are planning as well as your personal preferences. Disposable tableware will be an ideal solution for informal family and friends' gatherings, and BBQ parties.
Advantages:
Variety: An impressive range of styles and colours matching your party theme is available to buy from your local supermarkets.
Convenience: Disposable tableware is easy and quick to clean and there is nothing to wash up after an event.
Cost-effectiveness: It's an affordable solution. Moreover, you don't have to worry about breakages.
Disadvantages:
Informal style: Disposable tableware is not quite suitable for high-end events.
Flimsiness: It may not be so sturdy and some of disposables end up in the rubbish even before they are used due to cracks and breakages.
Environment: Let's just face it, plastic is made from petroleum, paper comes from trees. Disposable tableware is not environmentally friendly.
If you have decided to go for china and your event is quite big, please let us know as we now offer expert catering equipment advice and hire. Please visit our equipment hire in London page for more details.
Tip: Prices include delivery and collection charges and everything can be returned dirty.

If you are having a comparatively small party and all you need is just glassware, there is an option to buy your drinks from a local wine merchant (Majestic Wine, for instance) who is offering free glass hire. Some supermarkets like Sainsbury's and Waitrose offer free glass loan service when you buy drinks from them. In both cases, glasses must be returned clean.
Tip: Check hired glasses before a party, as some might need polishing. We also had cases of discovering cracked glassware in the past. So make sure to let the supplier know straight away to avoid breakage charges. 
If you have a gallery, a show room, a store or an office where you entertain guests on a regular basis it may be easier and more cost effective if you just buy glassware you need and reuse it. Our waiting staff will wash all the glasses at the end of an event if required.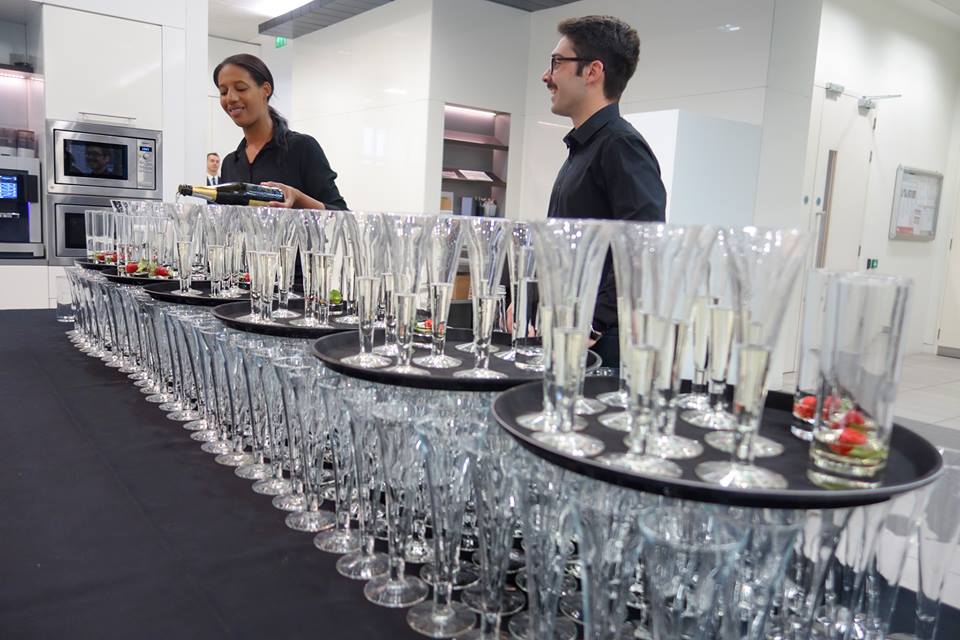 Party furniture:
We will have enough options for you to choose from.
Protect yourself from unpredictable British weather by hiring a marquee or a gazebo. We can help you with that. Please check what other party furniture for hire in London we can offer.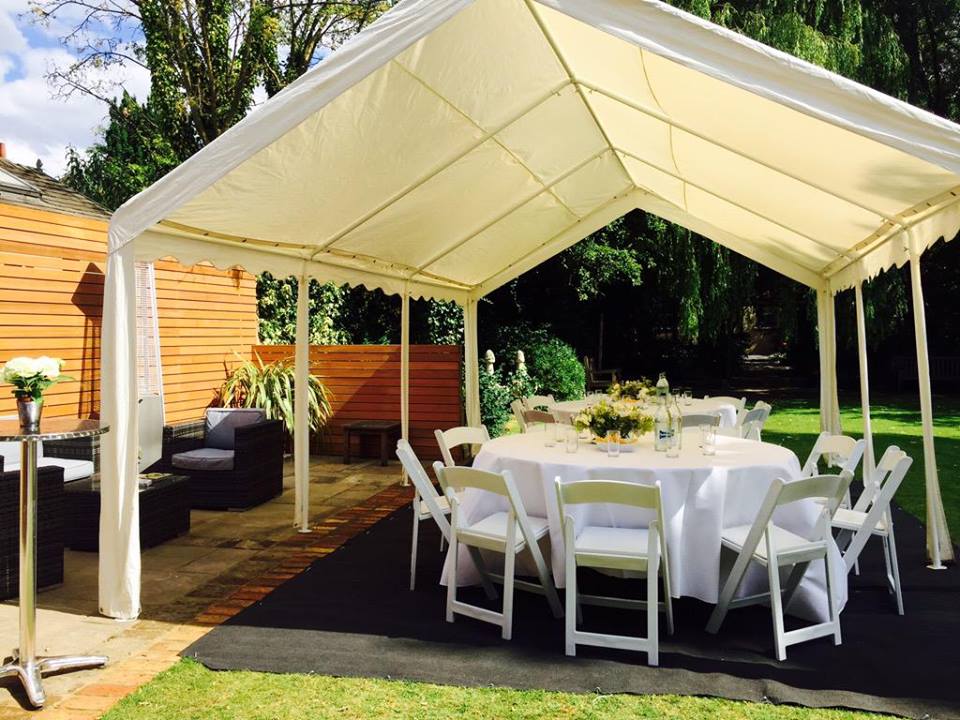 Decorations:
You can get these in any card or party shop, or on eBay.
If you don't want to buy a helium tank but willing to inflate your own balloons with helium try your local flower shop first. They might be able to do that for you. If not, most card or party shops offer that option. It will cost you around £1 to inflate a regular balloon, £2-£3 to inflate a foil balloon, the price will depend on the size. You can also buy a helium gas cylinder on Amazon or eBay.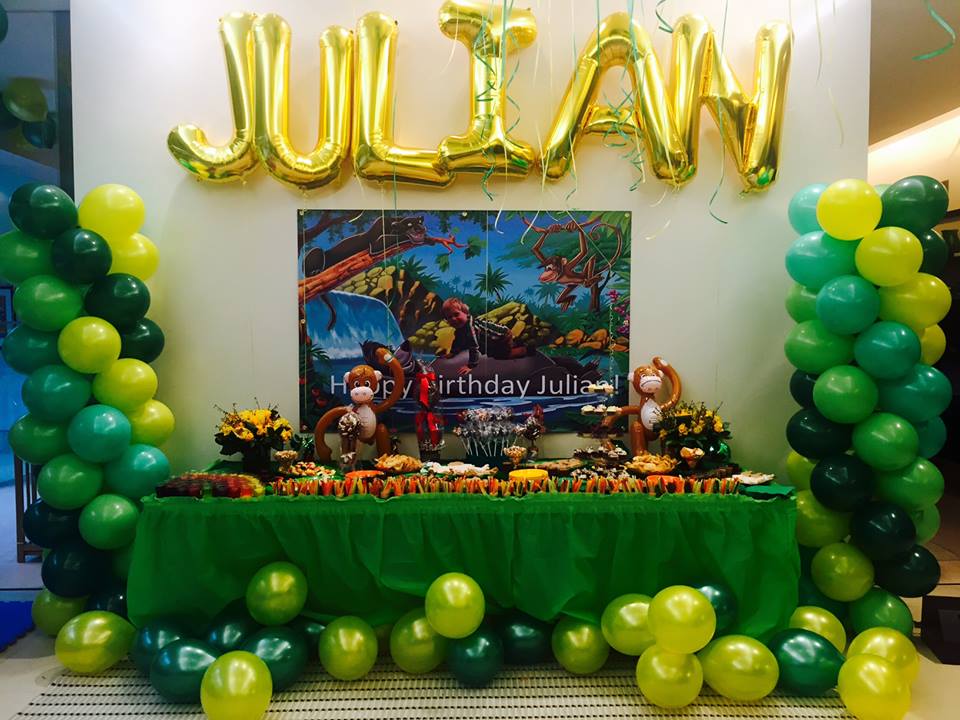 Flowers
Hanging decorations
Confetti
Food:
Nibbles such as olives, crisps, dips with crudités and nuts are all time favourite.
Although sit down meals and buffet food are still popular ways of serving your main food at a party, canapés have become the most frequent choice among our private and corporate clients in London. Get some expert advice on how to organise a perfect canapé party by reading our guide.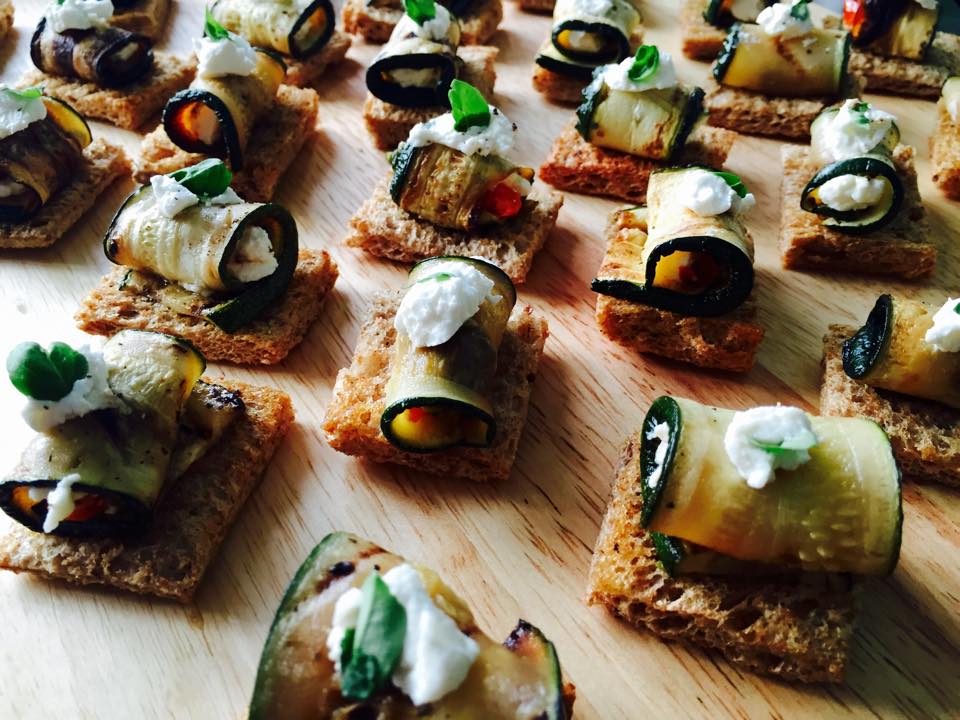 Don't forget the smallest guests at your event. Being the fussiest eaters, they will appreciate a slightly different menu – pizza, sausages, chips, fish fingers, and pasta will go down in minutes.
A must have at a wedding and any kids' party. Let your imagination run wild!
Desserts, cakes
Extras: chocolate fountain, popcorn machine, etc
Drinks:
Take seasons into consideration when planning your drinks menu. While mulled wine is indispensable during Christmas, you can hardly imagine an outdoor summer event without Pimm's.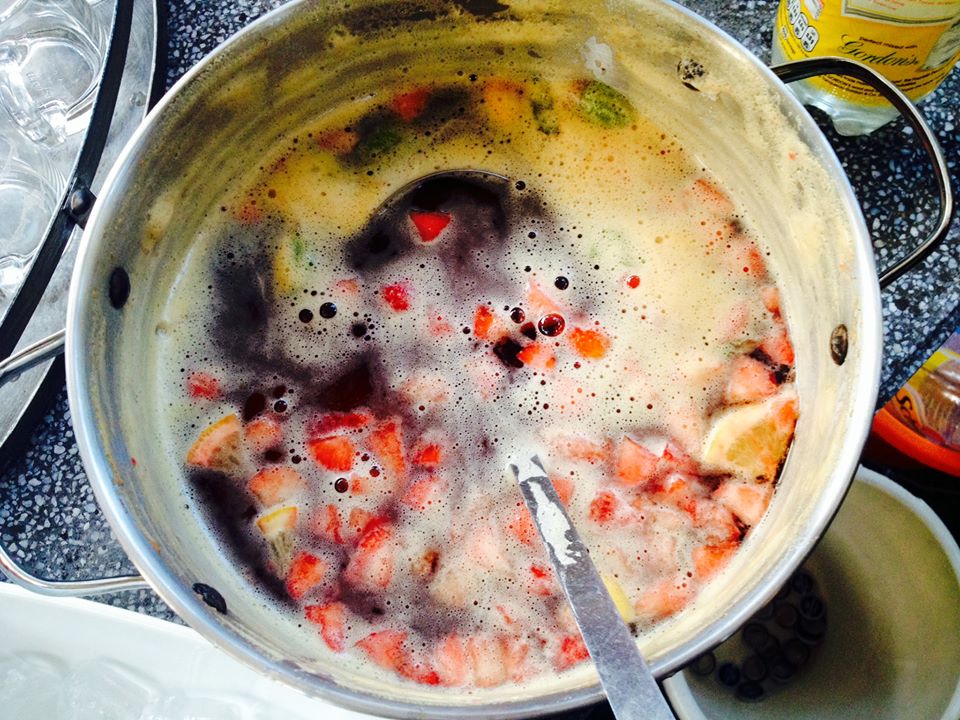 Speaking of wine, local suppliers will be best, but if you are looking for something off the beaten track we know some niche importers that can provide some gems. Contact us for more details.
Soft drinks
Ice (plus ice chest or ice bucket)
Some wine merchants provide ice and bin coolers where you can chill your beers and wines. Make sure ice is being delivered at a suitable time. If kept in a cold room or outside in the winter ice cubes will last for several hours. Another option is to contact us as we now can deliver ice to your door within a 2-hour window.
Entertainment:
To add excitement and special vibe to your party you may wish to come up with a theme for it. Feel inspired by finding some great examples of fun themed parties in London we have worked at.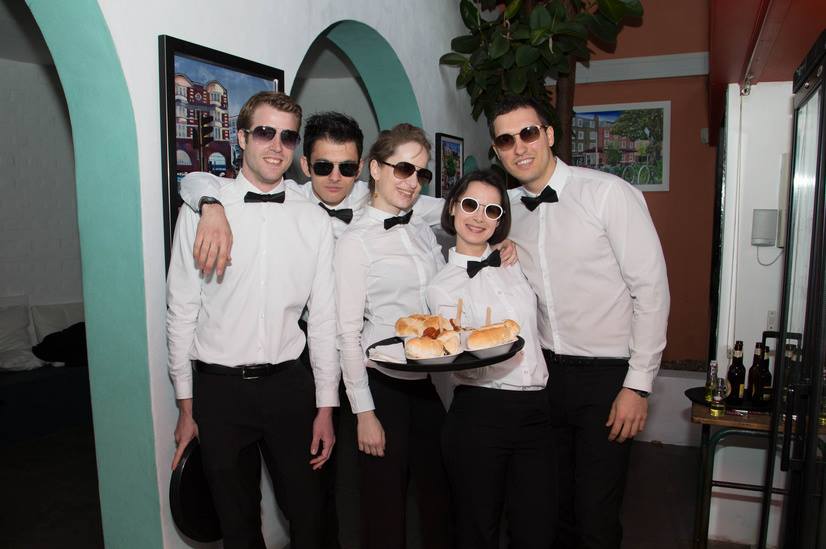 Who said that only children like to play? Whatever reason for your get-together, party games may help to break the ice among your guests and make them interact with each other more.
Bespoke themed ice sculptures have become very popular at London events. Being in the event industry for 5 years now, we have seen some impressive ice logos and vodka ludges at various corporate and private house parties.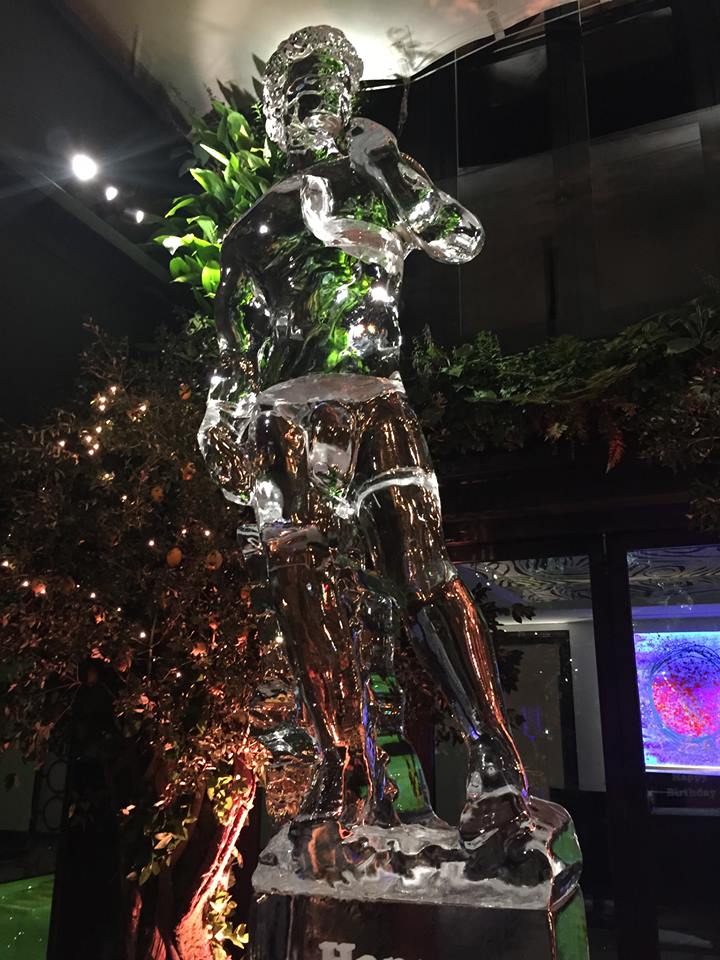 We hope you find our party supply checklist helpful. We will always be happy to provide any further assistance if necessary.